Ready to get In-spa-ired?
Taking the time to pamper yourself is essential to one's mental health and overall wellbeing.
We all need to find a moment of peace from the hustle and bustle and do something for ourselves every once in a while. Now is the best time to care for your hair as we spend more time at home. Iles Formula is the best way to pamper your hair at home and give yourself the ultimate salon experience.


When you look good, you FEEL good..
A good look helps you exude confidence. Looking good is not just about creating a good appearance, but also about taking the steps to achieve mental peace. Mental calmness and clarity will show on the outer appearance. Self-care does not have to be about vanity. It is about finding inner and outer beauty. Many mental health blogs suggest that pampering and taking care of yourself is a great way to feel good, both mentally and physically.
A scalp Spa is equally enjoyable as a facial Spa

During a facial Spa, you take the time to let the nutrients from face masks nourish your skin.
Using quality products to care for your scalp is equally satisfying.
Setting the mood is key to a relaxing hair Spa experience at home. Make sure to light some candles and take a relaxing bath. You can add fresh flowers, preferably with a fragrant scent, to your bath. Then relax with some soothing Spa music. In preparation for the Spa moment, warm water will be used to thoroughly wet your hair.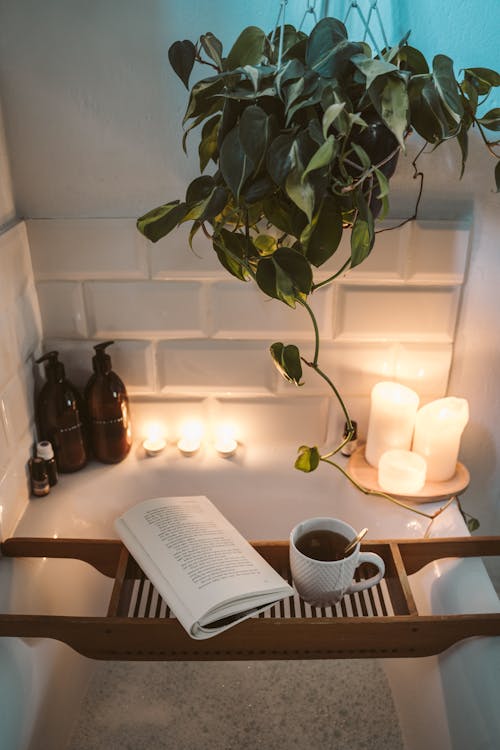 With the gentle care from the Iles Formula Shampoo and Conditioner, Iles Formula will give you the ultimate enjoyment of the at-home scalp spa. Enriched with hair strengthening ingredients, our products leave your hair with an amazingly enjoyable touch after one session of deluxe indulgence  
Non-toxic products yield better results
Iles Formula products are sulfate-free, paraben-free, and silicone-free.
After a decade searching the globe for powerful and effective ingredients to care for one's hair, our funder developed haircare formulas that are both efficient and free of harmful toxins.
Sulfate will dry your hair off moisture, leaving your scalp sensitive to irritation. Meanwhile, paraben may result in hair damage, hair color fading, and potential hair loss. In addition, silicone not only creates a dull look for your hair but also leaves your hair easy to break.
Non-toxic products from Iles Formula give your hair and scalp more gentle and chemical-free care.
Image from  via IG: @mytheresa.com


Feel free to tag us with @ilesformula_hair and #ilesformula on your social media to share your experience with our products!
---