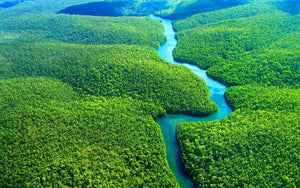 Our commitment to our customers and planet are our priorities. We made this commitment at inception to formulate high performance formulas for maximum impact on the hair, with minimal impact on the environment, and continue to improve our sustainability standards as technologies evolve.
"I have never been interested in launching endless new products for the sake of boosting numbers; it's unnecessary, causes confusion and is wasteful. Formulate less and do it extremely well."
Wendy Iles, Founder of Iles Formula
Every month, we donate native trees back in to the Amazon Rainforest whose extraordinary diversity is key to the Iles Formula production process and where many of our powerful ingredients are sourced sustainably, directly from the forest floor.
'Minimalism meets Maximum Performance' meaning we are driven by the integrity of our formulas that perform on all hair types.
Our packaging is recyclable and free from microplastics.
We are ISO 14001 certified.
We are proud to be accredited by:
LEAPING BUNNY – we meet requirements beyond current laws to provide the best assurance that our formulas are completely free of animal testing at all stages of product development and distribution.
POSITIVE LUXURY – we are a 'Brand to Trust' in recognition of the measurable impact and commitment to sustainability that we are making as a luxury brand.
To learn more about our exotic ingredients, please take a look at our journal.