The Blonde Spectrum: Choose the shade for you!
Blondes are not all the same!
With blonde being an evergreen & trendy hair color, people color their hair to different shades depending on the type of look they want to achieve. Different shades give out distinct vibes, ranging from warm & vibrant, to sophisticated & elegant.
Let us talk about the great variety of blonde shades first.
The Golden Blonde:
This warm (and heavenly) blonde shade suits olive skin tones the best, and brings a slight contrast.
Honey Blonde:
This slightly orange-colored warm tone blonde is not only in fashion but also perfect for blush skin tones.
Platinum blonde

Platinum is a unique color that gives you a look of power, luxury, and elegance. Its lightness goes best with dusky skin, but what really matters is the confidence with which you wear it.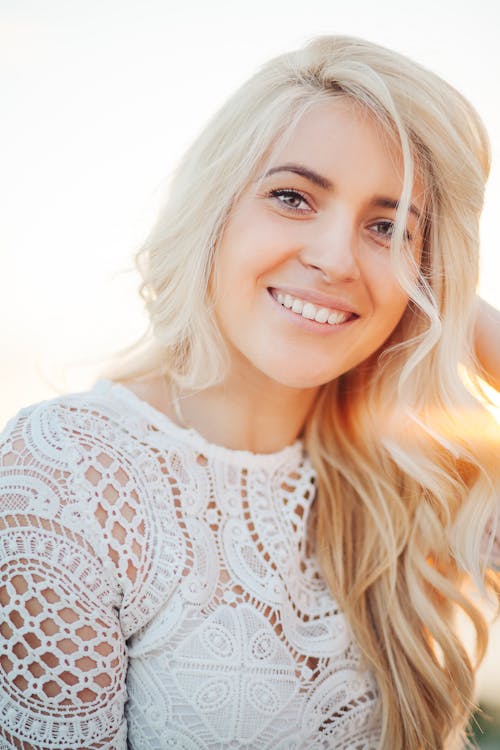 Imaged sourced from Pexels

Ash Blonde Hair:
A nice mix of dark low lights and light highlights, while appearing blonde overall. A low maintenance look that looks very natural.
Ombre Blonde Hair:
Ombre is the combination of your natural hair color along with blonde undertones at the bottom. It is not only pleasant on the eyes but is also a low maintenance hairstyle. With ombre you can grow out your natural hair for as long as you would like to.
Strawberry Blonde Hair:
Royal and elegant, yet cute and playful- strawberry blonde locks create a stunning rose gold look for all occasions. This color looks best on those with warmer skin tones.
Blonde looks gorgeous on both long hair and short hair- however maintenance is key! After bleaching or dying your hair to achieve the dream blonde, it is imperative to care for them with quality products.
Step 1: SHAMPOO
If you are a colorist or are having some color done, your best friend for home care is the
Iles Formula Shampoo.
It is perfectly PH balanced and color safe; so if you have power platinum or strawberry blonde shades- they wont wash away so quickly. The Iles Shampoo has particular root extracts that we use to replace sulfates (which also give it excellent lather). Many blondes have claimed their hair color remains very fresh after using the our Shampoo. The key is in the lather, so always use more water (instead of product) to activate the root extract for necessary lather, & distribute it all over the lengths of your hair. The end result is gorgeous luster.
Step 2: CONDITION
The 
Iles Formula Conditioner
 is 100% essential post color lifts in order to close up all the hair cuticles. This is a non negotiable step when coloring your hair. The beauty of the Iles Formula Conditioner is that it does this without ever depositing harmful residues of keratin, protein or scientific blends on your scalp and locks. Beware... There are many conditioners on the market today that are causing acute hairfall! Iles Formula STOPS breakage from the first use and will never ever be the cause of it.
Step 3: PROTECT
Protect your hair color with the 
Iles Finishing Serum
; from heated tools & UV assault, to color fade & harsh cold or humidity, the serum guards your hair from these ailments without ever weighing them down.
All these three are available in the Iles Formula 
Signature Collection Box
. We work with many top salons and colorists around the world; often times this signature set is included in the price of the color treatment just because stylists know that no product looks after their color work, or the hair integrity better than Iles Formula.
Iles Formula Signature Collection
We hope you enjoyed your virtual exploration around all spectrums and shades of Blonde. Do not forget to tag us with @ilesformula_hair and #ilesformula on your social media to let us know what you think of our products!
---